Name:

Cell phone blocker Cellphone Jammers

Model:

TG-101A

Features:

● It can provide 24/7/365 jamming even in a constant cooling system.
● Fans design make the device work in a good cooling environment.
● Heat sink case makes the jammer work in a more stable and cool situation.
● With the current of car and car adaptor design make the jammer can be used on the vehicle directly.
● Totally with a 10Watt high output power makes a more efficient jamming.
● Shielding range can be up to 40M
● Up to four frequency bands, including all the cellular phone bands.
Product Details
TG-101A is a sophisticated high power desktop cellular phone jammer. It can be used for all the worldwide network frequency system. Even it can be adapted to the vehicle directly by the car's current design.
Back to Handheld
Cell Phone Signal Jammer
for more choices.
Application: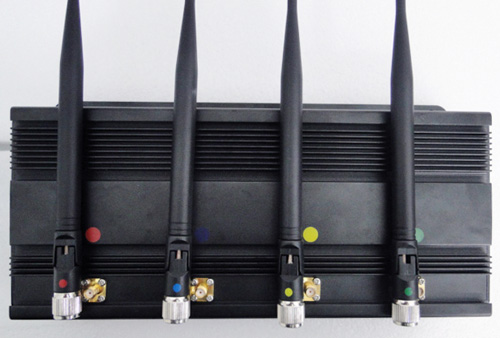 Vehicles, Meeting Room, Oil and Gas Storage Facilities and fields, Hospitals,
Theatres, Recording Studios, Banks, Contract Tendering Rooms, Churches,
Conference Rooms, Classrooms, Testing Facilities, Security Services, Military
Units, Secret Services, News Conference Rooms, Libraries, Museums, Prisons,
Courts, Border Patrol and Drug Enforcement, Customs, House and so on.
Related Cell Phone/Mobile Phone jammer Products: