Name:

Moblie Phone Jammer,Indoor Cellular signal Jamming TG-4CA

Model:

TG-4CA

Features:

TG-4CA is a Desktop Cellphone Jammer,Adjust Cellphone WiFi jammer,Cellphone GPS Jammer.
● It can provide 24/7/365 jamming even in a constant cooling system.
● Remote control available to ON/OFF the jammer.
● Output power adjustable design makes the jammer more user-friendly.
● Each frequency channel can be controlled separately and simultaneously.
● Totally with a 10Watt high output power makes a more efficient jamming.
● Shielding range can be up to 30M.
● Up to four frequency bands, including all the cellular phone bands, with GPS or Bluetooth optional.
Product Details
Request Detailed Specifications
Please click here
We

strongly

recommend this

military

quality

J
ammer.It
is
easy to use
,
superior design.
TG-4CA is a sophisticated high power desktop cellular phone GPS WiFi jammer. It can be used for all the worldwide network frequency system. It is the best choice for meeting room and testing room applications.
Back to Handheld
Cell Phone Signal Jammer
for more choices.
AC:110/220 V DC 5V, Electric Current: 6A

Up to 40 meters, signal strength <= -75dbm

Four antennas, Power cable, Remote control, Fixed Mount

1.

With knobs to control all the bands. They can be controlled separately and simultaneously.

2. Output power of each channel is adjustable.

3. Remote control to turn on/off the jammer.

4. GPS or WIFI frequency bands optional as required

5.Smart cooling system make it work 24-7 continuously.
APPLICATION:
Meeting Room, Oil and Gas Storage Facilities, Oil and Gas Fields, Hospitals, Theatres, Recording Studios, Banks, Contract Tendering Rooms, Churches, Conference Rooms, Classrooms, Testing Facilities, Security Services, Military Units, Secret Services, News Conference Rooms, Libraries, Museums, Prisons, Courts, Border Patrol and Drug Enforcement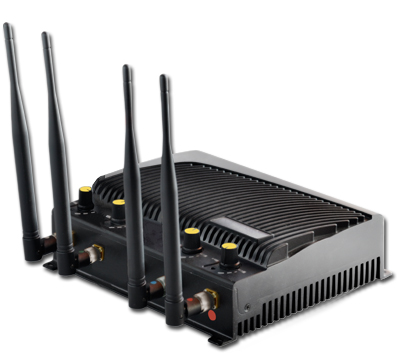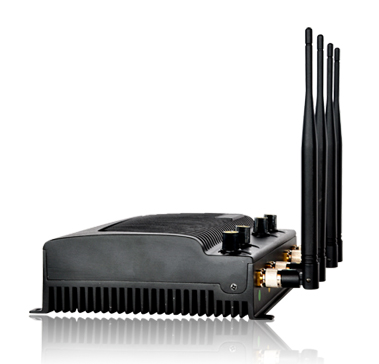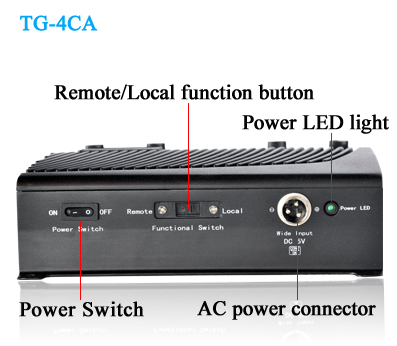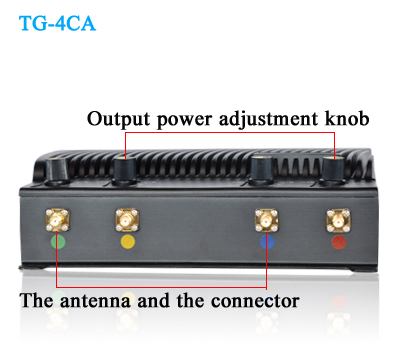 Related Cell Phone/Mobile Phone jammer Products: